Adding a marketing automation system to your eCommerce marketing arsenal is typically a worthwhile, high ROI effort and is a mandatory part of Inbound Marketing for eCommerce. But given the plethora of marketing automation systems available, which is best for your business?
[Marketing Technology Landscape Image by Scott Brinker at Chiefmartec.com]
To answer that question, there are three key areas of eCommerce marketing automation systems to evaluate: features, integrations and pricing.
Features
Marketo defines marketing automation as "technology that allows companies to streamline, automate, and measure marketing tasks and workflows so they can increase operational efficiency and grow revenue faster." Within this definition, the types of marketing tasks and complexities of workflows can vary broadly among various tools. When evaluating the features of marketing automation systems, we focus on three areas: publishing, emailing and reporting. Here are some of the features we evaluate as part of each area:
Publishing
Social media monitoring and management
Landing page creation and management
Website management and personalization
Emailing
Email list segmentation
Automated workflows (replenishment campaigns, cart abandonment campaigns, etc.)
Testing – ability to test
Reporting
Website tracking (ability to tie web activity with specific users)
Detailed Analytics
Omni-channel marketing reports
Integrations
If and how the eCommerce marketing automation system you are considering integrates with your eCommerce platform is critical. Be sure to understand any development tasks or limitations that may occur as a result of choosing a particular system. If you are considering migrating eCommerce platforms, be sure to consider the available integrations with eCommerce systems that are available. We've found Magento, Shopify and Bigcommerce to have the most solid integrations with eCommerce marketing automation systems.
Pricing
As with anything in business, the price is a definite consideration when choosing a marketing automation system. Pricing can be based on a variety of factors, including "list size," number of customers, the number of emails sent monthly, integration options and more. Prices for a solid eCommerce marketing automation system vary from a few hundred dollars to several thousand or more per month.
When considering the cost of your system, don't forget to think about the additional ROI that is possible from the use of a marketing automation system, which should more than cover your costs. Also, if a system is more expensive due to more extensive features, how much more efficient will your work be (saving time and training) with more features in one place? Lastly, the training and support provided by the vendor is an important feature, and some higher priced systems can be more attractive in this area. After all, if you don't know how to use your system or can't fix important issues, it isn't going to contribute nearly the ROI of a fully utilized eCommerce marketing automation system.
Comparing eCommerce Marketing Automation Systems
We've analyzed three of the top marketing automation systems for eCommerce and are happy to share our findings with you. We'll cover additional systems in future posts, including Kevy, Remarkety, Silverpop, Bronto and more.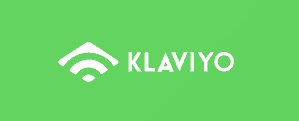 Klaviyo
Klaviyo bills itself as email software vs. a full marketing automation solution, which makes sense when you examine the features available in the tool currently. They've definitely done email right in this awesome tool. A variety of deep integrations with not just eCommerce platforms, but other marketing tools like Unbounce, SumoMe, JustUno and more, make up for the some of the marketing automation features missing from the platform.
Key or Notable Features
Klaviyo was built to be an eCommerce automated email tool. As such, setting up automated campaigns like replenishment, cross-sell, win-back and cart abandonment is a breeze. You can easily build custom templates, and importing your lists is a snap with their wide variety of integration options. The "Ideas" supplied are sometimes useful to help continue building out automation campaigns in your account. Lastly, the tracking pixel/snippet lets you segment on content viewed by a user – not just products purchased.
Integrations
Klaviyo integrates with the most common and popular eCommerce platforms as well as a few others. The custom integration option via JavaScript is a fantastic option for a custom eCommerce platform. The JS integration solution is similar to Google Analytics eCommerce tracking where you "fill in the blanks" with order details to send to Klaviyo.
Klaviyo Integrates With:
Magento
Shopify
WooCommerce
Bigcommerce
Volusion
Spree
Custom integrations via JavaScript code snippet
In addition to integrating with several eCommerce platforms, Klaviyo also integrates with many other tools allowing for good options when taking the "Frankenstein" approach to putting together a complete eCommerce marketing automation system made of many pieces.
Notable integrations include:
Pricing
Pricing for Klaviyo is based on the number of contacts you are storing in the system. Contacts are not only customers but subscribers and lists from other systems like MailChimp, Unbounce, JustUno and more.
Disappointments
Our sales call/demo of Klaviyo was disappointing and short. We've also heard from customers on custom platforms that the custom integration option isn't as easy as it appears. Lastly, for the price of $1,000 per month for 80,000 contacts, it would be nice if Klaviyo had a few more non-email specific features to beef up the offering.
Windsor Circle
Windsor Circle is a well-funded, fast-growing and talented startup (founded 2011) in the eCommerce marketing automation space. The company bills its solution as a "Customer Retention & Predictive Marketing Automation Platform."  A large number of integrations with eCommerce platforms, a detailed analytics and reporting tool, dedicated customer service and more make Windsor Circle a great choice (plus they'll send you green pants if you ask).
Key or Notable Features
Windsor Circle is unique in how the solution is architected. For example, even though at least half of Windsor's features involve email, no emails are actually sent from the tool itself. Instead, the system integrates with many popular email tools that you may already be using such as MailChimp, iContact, Emma, Constant Contact, What Counts and more.
Another unique feature of Windsor Circle is the insightful analytics platform which lets you examine and segment your eCommerce purchase data for magical insights. For example, you can figure out which products lead to the highest customer lifetime values. Or, you could figure out how long the average customer waits to make their second purchase from your store. Armed with this information, you can develop and execute tactics to improve ROI for your eCommerce store.
Integrations
Windsor is the big daddy of integrations. They claim to be able to integrate with ANY eCommerce platform. Any platform not already supported as "pre-built" is integrated through data feeds and comes with a one-time charge of $2,500. Pre-built platforms come with a five-day integration-to-activation time frame guarantee.
Pre-built eCommerce Integrations include:
3dCart
AspDotNetStorefront
Bigcommerce
Channel Advisor
CommerceV3
CoreSense
DemandWare
Magento
OrderMotion
neto
NetSuite
Shopify
ShopVisible (an epicore company)
Volusion
Yahoo Stores
Custom Integrations available via data feeds for $2,500
Out-of-the-box email System Integrations:
Act-on
Bronto
Constant Contact
dotmailer
Emma
EmailDirect
Experian CCMP
iContact
MailChimp
Lyris
Responsys (Oracle Marketing Cloud)
Salesforce Marketing Cloud (formerly ExactTarget)
Silverpop
VerticalResponse
WhatCounts (Publicaster and Professional).
Pricing
Pricing for Windsor Circle is based on the number of customers in your eCommerce platform going back three years (you can't ask to just go back two years, but of course if you have less than three years of data in your system, it will use what is there). There is also a $1,000 on-boarding fee which covers the set-up and design of email templates in the platform of your choice.
Based on our sales conversations with Windsor Circle, you can expect pricing to look something like:
Additional service packages are also available for purchase if you or your agency lack the time or needs to bring in extra expertise.
Disappointments
While Windsor is an excellent choice for a marketing automation system with plenty of unique features, there are a few areas where they've left room for improvement. First, because Windsor doesn't actually send any emails itself, there are now two systems to worry about instead of one, as is the case with almost every other marketing automation solution. This is somewhat convenient if you are already using a supported email platform, but otherwise could just be more parts to break.
In addition, while segmentation on purchase data is the most powerful of the three systems we are reviewing today, that is exactly where segmentation stops. For example, there is no way to segment by content viewed. Other segments need to be built in your email tool since the data does not live in Windsor (i.e. content downloads, personas and other information not stored directly in your eCommerce Platform).
King of marketing automation for small/medium B2B companies, HubSpot is still interested in becoming a major eCommerce player. While not exactly common in eCommerce, HubSpot is climbing in market share and adoption – especially with brands focused on content marketing and inbound marketing for higher consideration eCommerce purchases. Out of the three systems we are discussing in this post, HubSpot is the most complete eCommerce marketing automation system with features spanning publishing, emailing and reporting.
Key or Notable Features
HubSpot is truly a one-stop shop when it comes to eCommerce marketing automation. Features include building and publishing landing pages and forms, publishing a blog, managing social media, running an automated email marketing campaign and even lead scoring (yes, there is a place for lead scoring in eCommerce).
Integrations
With HubSpot still breaking into the eCommerce marketing automation space, there are only three pre-built integrations with eCommerce platforms. Each integration was developed by a third-party and comes with a nominal fee of $50-$100 per month approximately. Integration options include:
Pricing
As the saying goes, you pay for what you get, and with HubSpot you are getting a lot (since you are paying a lot). Deals can usually be negotiated with their eager sales team. However, be prepared to commit to a twelve-month contract. The Basic package is fairly useless so expect to pay $800 per month or more.
Disappointments
Our main disappointment with HubSpot is the lack of available eCommerce platform integrations. While the most popular platforms are covered, anything beyond the three mentioned above is not available without custom programming. In addition, HubSpot's pricing model is based on their legacy as a B2B tool. Many eCommerce sites tend to be higher in traffic with larger lists than your typical B2B company. Since price is based on list size (contacts), expect to pony up more and more as your list grows.
Which System Is Right For You?
Of course every eCommerce business has different wants and needs when it comes to selecting an eCommerce marketing automation system. Of the three we've reviewed in this post, HubSpot is the most "traditional" marketing automation system, but wasn't quite built for eCommerce. Windsor Circle is a fantastic choice when focusing on email retention marketing and CLV, but lacks other features and integrations. Klaviyo is also fantastic for automated email but a little pricey for a lack of other features.
If you need help or have questions about selecting an eCommerce marketing automation system for your business, please feel free to leave a comment or get in touch via phone or email. We'd love to help.